Oh Shoes, Beautiful Shoes...
I have a slight obsession. I've gotten better at the compulsive purchasing -- but I am addicted to shoes. Pumps specifically. I own about 40 pairs of high heel pumps, some of which I've never worn. At 16 years old my dad had nicknamed me
Imelda Marcos
.
So when I saw
these
I swooned. I love the geometric pattern and the color is so lovely.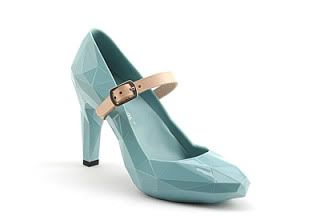 $250 is a little more then my current budget for shoes... espcially ones that I wouldn't know what to wear them with. But I felt they were share worthy. The whole site
United Nude
is pretty neat and worthy of checking out.