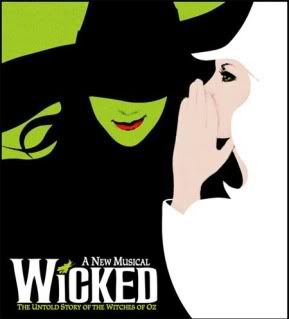 Well I finally did it. I finally bought tickets to
Wicked
. I have been itching to see this musical since it first was announced on Broadway - and it has finally worked out that I will be in San Francisco and have some time to see it!
I have read all three Gregory Maguire books in the series -
Wicked
,
Son of a Witch
and
A Lion Among Men
. And I am awaiting the next (hopefully there is one). While I know that the musical is a little different then the book - I am ready to appreciate it in all it's wicked glory... and hear the wonderful songs!
The only thing that will be missing is Kristin Chenoweth and Idine Menzel... but I think I'll manage.
Only question now - is where to eat in San Fran before the show?