So the 3rd
Lonny Magazine
has come out ... and I am finally getting a chance to glance through. I thought I'd highlight some of the things that caught my eye. The first thing was this
cute sleepwear tank
(although you could probably wear it out w/ a tank underneath). From
The Lake and Stars
- I just love the glasses print and the sheerness. I don't love the price - so I'd love a sale. A BIG sale.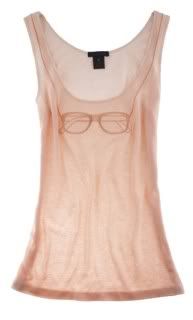 The second thing that caught my eye is that Lonny Mag has a
etsy shop
! They feature 11x14 Giclee limited edition prints. Again, kind of expensive for my taste -- but maybe they'll eventually offer smaller, cheaper versions or other items - but either way it's a shop to watch!
The wallpaper pattern below - I've seen before (picture from
Apartment Therapy Blog
) - but forgot about until I saw it on the pages of Lonny. I think it's super creative. You can find it and other creative wallpaper at
The Collection
.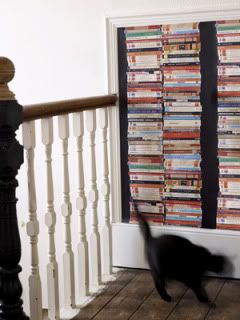 Anyways - just a few of the things that stood out to me in this issue. Anything I miss that you loved?