So a few book related items have come into my life recently.
1st being
Goodreads
. I knew Goodreads existed -- but it's taken a while to join. We'll now I have and I've found some good friends on there as well. Which is awesome. Hopeful now I can keep up with it. If you are on there and aren't my friend... find me now! If you aren't on their... check it out and join!
Now the 2nd thing book related is this great NPR Book List
"Best Books For A Book Club"
. I added most of this list to my "To-Read" list... With
"Too Much Happiness"
(pictured below) high on my purchase list.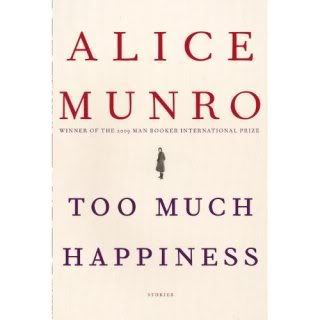 Anyone read any good books lately?