Sometimes I find myself on a Web site - with no real idea how I got there. One click leads to another... and so how I browsing on the Web site for an Australian Home magazine. Tonight it started with reading the latest posts on
Design*Sponge
which led me to the Elsewares Web site.
I've browsed through
Elsewares
before - and because economic times are hard - I start with the sale section. Which brings me to why I am typing tonight.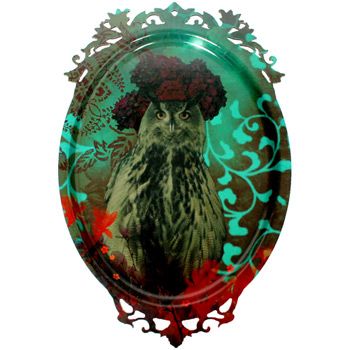 Now - I've got a little thing for Owls to begin with -- and I've had my eye on the Ibride trays for a while... and now this ones on sale. Unfortunately I still don't think I can quite justify the $50 sale price... so I won't be purchasing - but I think it worthy of a post. And who knows, maybe it'll drop again...